Injuring yourself while playing your favorite sport isn't much fun. It can take you out of the game you love at the worst possible time, and it can even be debilitating in your daily life as you try to accomplish tasks around the house, work, school or otherwise. Luckily, sports medicine has never been so sophisticated. At Greater Pittsburgh Orthopaedic Associates, our trained sports medicine physicians and sports orthopaedic surgeons can help get you back on your feet and ready to play as quickly and safely as possible.
We also understand that many sports injuries are preventable, and there are plenty of things you can do at home to make sure you don't get hurt in the first place. Our team of sports medicine physicians at GPOA in Pittsburgh, PA can also advise on how to stay healthy and help prevent injuries in the future. No matter what your situation is, our compassionate, experienced physicians are with you at every step of your journey to making a full recovery.
If you're struggling with an injury or looking for some professional support, don't wait another moment to find the total orthopaedic & sports medicine relief you need. Contact us today and schedule a consultation!
Don't wait to begin treating your sports injury.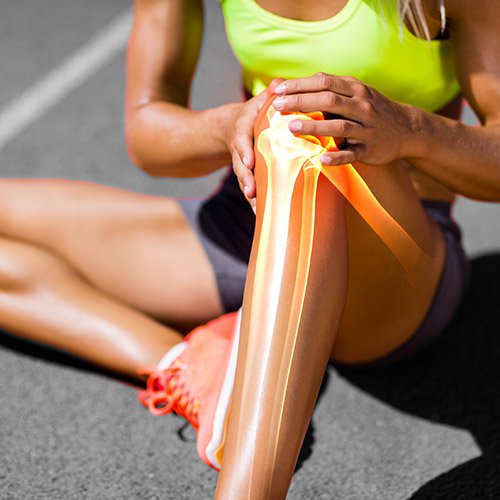 By definition, sports medicine is an area of medical treatment that focuses on physical injuries or disorders associated with athletic activity. At GPOA, our sports medicine surgeons and physicians have specialist training and expertise in treating bone, joint, ligament, and tendon disorders that may come as a result of participating in sports, or from other strenuous physical activities.
Professional athletes will often have support from a sports medicine physician. However, these specially trained physicians are also available to treat amateur athletes, as well as children and teenagers who participate in school sports teams. They can also help with a range of everyday physical injuries that might bother you at home or at work. Whatever the physical injury, our skilled sports medicine physicians are ready to help you return to your daily routine without discomfort or pain.
We understand how important it is for athletes to make a recovery from a sports injury as quickly and as effectively as they can. At Greater Pittsburgh Orthopaedic Associates, our goal is always to restore your body to full function and mobility after a sports injury. Using both cutting-edge techniques and the time-honored experience of our team, we'll allow you to get back into the game you love with as little downtime as possible.
The experts at Greater Pittsburgh Orthopaedic Associates have a wide range of capabilities and experience treating a variety of patients. Many of the disorders that affect athletes can also affect non-athletes; from torn cartilage in the knee and tendonitis to sprains and strains, these injuries or conditions can happen anytime, anywhere and to any patient. With this in mind, our advanced orthopaedics & sports medicine specialists have the ability to apply the treatments developed to treat these injuries and conditions when treating non-athletes as well.
We also take our role seriously as a medical resource to our greater Pittsburgh community, and we participate in outreach across the Pittsburgh area offering our physicians' expertise to local athletic venues who need it. Our sports orthopaedic doctors provide sports medicine services to local high schools as well as club sports teams. We have even helped professional sports players recover from injuries and get up off the bench. We pride ourselves in delivering the most reliable, dedicated services to help athletes and everyday individuals stay at the top of their game. 
If your school, sports club or other organization could benefit from the services of a total orthopaedics sports and spine expert, the team at Greater Pittsburgh Orthopaedic Associates is only a call away. Contact us today to schedule a consultation and learn more about how we can help you!