Skip Main Content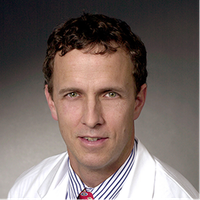 Jeffrey Mulholland, MD, FAAOS, AOA
ROLE:
Sports Medicine
SPECIALTIES:
Elbow Surgery,
Knee Surgery,
Orthobiologics,
Shoulder Replacement,
Shoulder Surgery,
Sports Medicine,
Knee Cartilage Restoration
LANGUAGES:
WE CARE ABOUT YOUR FEEDBACK!
Please take a moment and let us know how your experience was.
REVIEW US
Congratulations to Dr. Mulholland!
Dr. Mulholland is to be inducted into the Quaker Valley Sports Hall of Fame in 2023. Read the article here(opens in a new tab)

Congratulations to Dr. Mulholland for being part of UPMC Health Plan's Hip and Knee Joint Replacement Center of Excellence program! To earn a spot on this list both hospitals and orthopedic surgeons must demonstrate a high performance level that results in an optimal patient experience throughout the entire care process—from pre-surgical consultation to post-surgical recovery and return to a functional lifestyle.