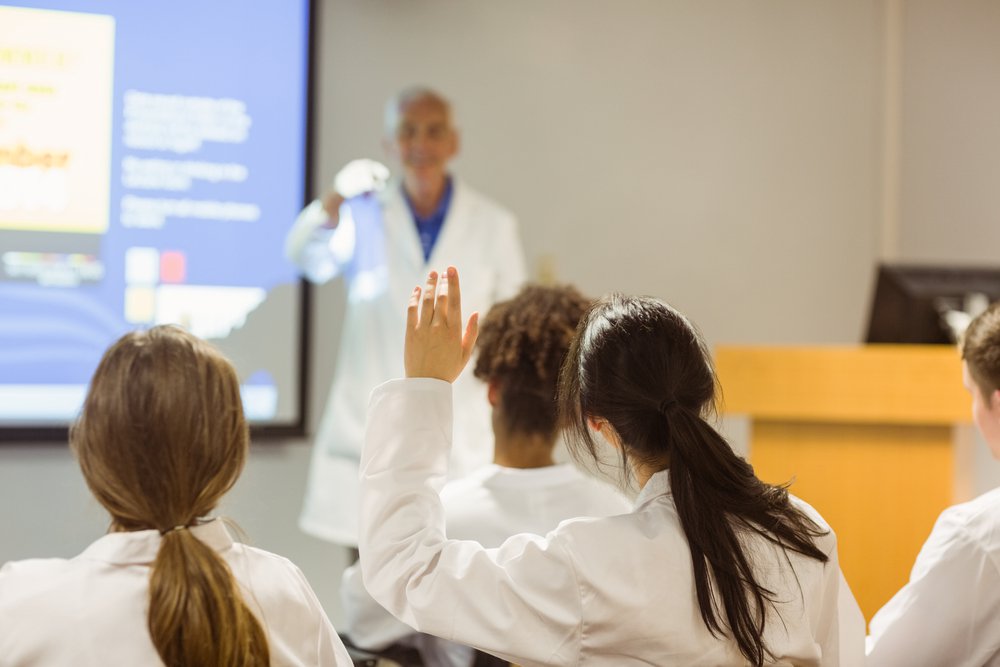 Medical education is a serious process, especially for orthopedic surgeons. From medical school to performing orthopedic surgery, those who choose medical specialties in orthopedics have extensive training and experience to qualify them as board-certified specialists.
You've no doubt heard the term 'board-certified' to refer to orthopedic doctors, including the providers at GPOA. But what does it actually mean to be board certified? What goes into becoming an orthopedic doctor? And why does it matter to you, the patient, that your doctor is board certified?
At Greater Pittsburgh Orthopaedic Associates, all of our team members are board-certified orthopedic specialists. This means that each provider has undergone rigorous training and testing to prove their ability to diagnose, treat, and manage musculoskeletal conditions. When you know that your doctor is board-certified, you can trust that their decisions are based on the latest medical science and best practices.
Here's some more information on what it takes to become an orthopedist and ultimately become board-certified:
What Is an Orthopedic Doctor?
An orthopedic doctor is a medical specialist who focuses on diagnosing, treating, and managing conditions of the musculoskeletal system. The field of orthopedic medicine covers everything from sports injuries to arthritis and even congenital abnormalities. Doctors with a medical specialty in orthopedics treat the entire musculoskeletal system, including bones, joints, muscles, tendons, and ligaments.
How Does One Become an Orthopedic Surgeon?
In order to practice medicine at all, an aspiring orthopedic surgeon needs to apply to and be accepted by a medical school. Most medical schools administer a medical college admissions test and a background check before accepting a student. Once accepted, the student is required to complete all of the necessary courses for graduation and pass their licensing exams before they can be considered a medical doctor.
Once these requirements are met, an orthopedic surgeon must then enter an orthopedic surgery residency program in orthopedics that typically lasts for five years. The training during this period covers everything from anatomy and physiology to surgical procedures. The resident may also perform clinical rotations in a variety of specialty areas, such as trauma surgery or pediatric orthopedics.
How Long Does it Take to Become an Orthopedic Surgeon?
It typically takes a minimum of 11 years to become an orthopedic surgeon, which includes eight years of medical school and three years of residency. Further education may be necessary in order to specialize in a particular area of orthopedics, such as pediatric orthopedics or sports medicine.
What is Board Certification?
Board certification means a doctor has completed a specific program and been recognized as having expertise in their specialty. Different medical boards are responsible for different specialties, and there are boards for orthopedic surgeons as well. Being board-certified is a voluntary practice; however, it is considered an important distinction by the medical community.
How Does an Orthopedist Become Board-Certified?
Once a doctor has completed the necessary training and residency, they may then apply for board certification from the American Board of Orthopedic Surgery. This is a voluntary process in which candidates must demonstrate their knowledge and skills through a series of written and oral examinations. Those who pass are considered board-certified orthopedic surgeons.
Being board-certified means that a doctor has demonstrated their knowledge and expertise in the field, and can be trusted to provide you with the highest quality treatment. The board certification process is long and rigorous, and it takes many years for an orthopedic surgeon to become board certified.
What Does Board Certification Mean for Patients?
When a patient visits an orthopedic surgeon, they want to be sure that the doctor is knowledgeable and experienced in their field. Board certification provides patients with assurance that their doctor has completed the necessary training and examinations required for specialist status, and has unrivaled expertise in the field of orthopedics.
GPOA's Board-Certified Pittsburgh Orthopedic Surgeons
At Greater Pittsburgh Orthopaedic Associates, we understand that your health is a priority and trust is essential when it comes to medical treatment. That's why all of our orthopedic surgeons have gone through rigorous training and become board-certified specialists in their field—so that you can trust them to provide you with the best care possible. With specialties in sports medicine, joint replacement, and more, our doctors are dedicated to providing the highest quality of care to our patients.
If you're looking for a board-certified orthopedic specialist in Pittsburgh, look no further than Greater Pittsburgh Orthopaedic Associates. Schedule your first appointment with us today and get started on your road to recovery.