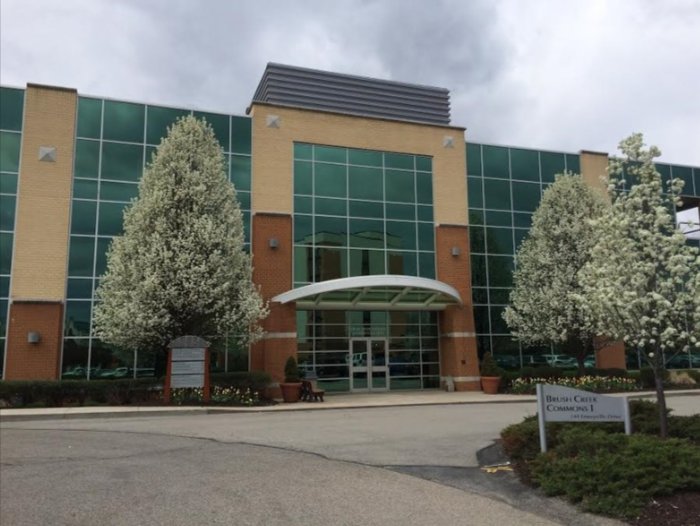 When you're getting established in a new area, knowing your local orthopedic surgeon may not be top of your must-know list. But when you or a loved one is experiencing general orthopedic problems or becomes injured, it's good to know the resources you have available. Whether you've recently arrived in Cranberry Twp, PA or have been here a while and need an experienced Pittsburgh orthopedist, the team at Greater Pittsburgh Orthopaedic Associates (GPOA) is ready to help.
For the team at GPOA, it all starts with the patient. Our multidisciplinary approach combines the latest technologies with years of experience in multiple orthopedic specialty areas, and our hands-on patient interaction and attention to detail ensure that you get the best possible outcome. From knee pain to hip arthroscopy and sports medicine, we'll give you the treatment you need to relieve your pain.
From providers to things to do around town, here are some things all patients should know about our location in Cranberry!
GPOA in Cranberry Township: About Our Office
At Greater Pittsburgh Orthopaedic Associates, our Cranberry Twp office is just one of our seven fantastic locations. Located conveniently at 144 Emeryville Dr #130, GPOA in Cranberry is just off of I-79 and provides easy access to Pittsburgh, Wexford, and other surrounding areas.
Our Cranberry Twp office offers a wide range of services from highly-trained orthopaedic surgery specialists, including:
Hand & Upper Extremity Care: Includes treatment for carpal tunnel syndrome, tendonitis, sprains & strains, fractures and more.
Shoulder Care: From rotator cuff repairs to frozen shoulder diagnosis and treatment, GPOA in Cranberry can help you get your shoulder back to full function.
Hip Care: Includes joint replacements, arthroscopy and other treatments for hip pain.
Knee Care: GPOA in Cranberry offers knee replacement surgery, ACL reconstruction and other treatments for knee pain.
Spine Care: Includes minimally invasive spinal surgery, disc replacement and more.
Sports Medicine: We offer advanced treatment options including regenerative therapies, arthroscopic surgery and other advanced techniques to get you back in the game! 

If you're ready to find relief from your orthopedic ailments, GPOA in Cranberry is ready to provide you with the highest quality care available. To contact our Cranberry office directly, give us a call at (412) 262-7800, or schedule an appointment using our online scheduling tool. Our friendly, knowledgeable staff is ready to help you get back on your feet!
Our Orthopedic Doctors: Cranberry Twp, PA
GPOA's Cranberry Twp office is proud to feature some of the most experienced and respected orthopedic doctors in the Pittsburgh area.
Our team of specialists includes:
Oriente DiTano, MD: Dr. DiTano is a board-certified, fellowship trained orthopedic hand specialist who is passionate about treating conditions and injuries of the upper extremities. He is involved with treating common hand conditions such as carpal tunnel syndrome and hand arthritis with endoscopic carpal tunnel release and joint replacements. Dr. DiTano states, "These techniques can eliminate pain and restore normal function to the hand." 
Raymond Drabicki, MD: Dr. Drabicki is an experienced surgeon who board-certified and fellowship-trained in sports medicine. He also specializes in shoulder procedures and has trained with some of the top surgeons in the nation for arthroscopic shoulder surgery techniques. Dr. Drabicki is a father of two who uses his skills to help young athletes on Cranberry's local sports teams.
Juan Giugale, MD: Dr. Giugale is a fellowship-trained upper extremity specialist who proudly utilizes minimally-invasive techniques to improve his patients' recovery. Dr. Giugale was born in Argentina, is fluent in both English and Spanish, and enjoys playing soccer in some of Western PA's local leagues.
Thomas Kramer, MD: Dr. Kramer is a board-certified, fellowship-trained spine specialist who performs a wide range of spinal procedures. Dr. Kramer is passionate about learning and utilizing the latest technologies available to help his patients recover from complex spinal disorders. He lives in Wexford, PA with his wife and children.
Nicholas Kubik, MD: Dr. Kubic is a fellowship-trained sports medicine specialist whose primary focus lies in the treatment of the shoulder and knee. He performs a high number of shoulder and knee replacements for athletes and strives to help them return to the field with confidence.
Jon Levy, MD: Dr. Levy is a fellowship-trained spine specialist who treats patients of all ages, 'ranging from the adolescent gymnast with low back pain to the elderly patient with progressive difficulty in walking.' Dr. Levy was born and raised in Pittsburgh and proudly lives there today.
Jeffrey Mulholland, MD, FAAOS, AOA: Dr. Mulholland is a fellowship-trained sports medicine specialist who has worked with professional athletes all over the world, including the LA Lakers, Dodgers, Kings and Galaxy, the Anaheim Angels and Ducks, and the University of Southern California. Dr. Mulholland specializes in treating injuries of shoulder and knee, particularly overuse injuries.
Stephen Thomas, MD: Dr. Thomas is an award-winning sports medicine specialist who also specializes in treating conditions of the hip and knee. Dr. Thomas is originally from Moon Township, PA, and continues to live there with his family.
Andrew Waligora, MD: Dr. Waligora is a fellowship-trained orthopedic surgeon who specializes in comprehensive hip and knee arthroplasty services. Dr. Waligora is proud to once again be a resident of Western Pennsylvania, having grown up in Johnstown. 

More About Cranberry Township, PA
Cranberry Township is a vibrant community located just 30 minutes north of downtown Pittsburgh. It is home to the Cranberry Mall, which has been in the area for over 50 years, as well as an abundance of recreational activities including soccer fields, tennis courts, and walking trails. Cranberry Township has a population of around 30,000 people and is known for its exceptional school district, low crime rate, and strong sense of community.
Visit the Best Orthopaedic Surgeon Near Me
The team at Greater Pittsburgh Orthopaedic Associates is proud to bring our expertise to the community in Cranberry Township. Our surgeons are highly skilled in the treatment of orthopaedic injuries and conditions, offering both surgical and nonsurgical options for their patients. We strive to provide personalized care with exceptional results, ensuring our patients can achieve a healthy, active lifestyle.
If you're looking for an experienced orthopaedic surgeon near you in Cranberry Township, look no further than Greater Pittsburgh Orthopaedic Associates. Contact us today to schedule an appointment with one of our board-certified surgeons and begin your journey to a better quality of life.