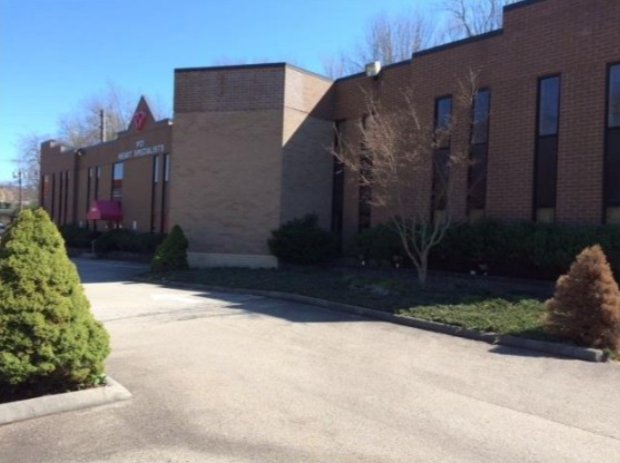 Greater Pittsburgh Orthopaedic Associates is a leading provider of orthopaedic care in the Western Pennsylvania region, offering specialized treatment for a wide range of musculoskeletal conditions. With locations throughout the area, our team of experienced physicians and healthcare professionals are committed to providing personalized care to our patients.
At our Monroeville location, patients can receive top-quality orthopaedic exams and x-rays in a convenient and accessible setting.
Whether you have a sports-related injury, chronic joint pain, or any other condition affecting your bones, muscles, or joints, our GPOA Monroeville location can help you get back to doing what you love.
GPOA in Monroeville
The Monroeville location of Greater Pittsburgh Orthopedic Associates offers patients a convenient and accessible destination for their orthopedic care needs. Located in the heart of Monroeville, the facility is easily accessible from major highways and public transportation routes, making it an ideal choice for patients throughout the region.
Patients visiting the Monroeville location will appreciate the ample parking available on site, including dedicated handicap spots for those with mobility issues. The facility's modern and spacious waiting area features comfortable seating, complimentary Wi-Fi, and a range of amenities to keep patients and their accompanying family members comfortable and entertained.
For patients requiring follow-up care or additional diagnostics, the Monroeville location offers an integrated approach that streamlines the transition between appointments and services. This comprehensive approach enhances patient convenience and ensures that they receive the most effective and coordinated care possible.
Specialized Spine & Joint Care
The Monroeville location of GPOA is home to only one provider who sees patients one time a week for exams and x-rays. Dr. Robert Liss is an orthopaedic specialist who specializes in spine and joint care. Dr. Liss is an MIT graduate, followed by medical school at Temple University, residency at Southern Illinois University, and finally, his fellowship was completed at Rush-Presbyterian-St. Luke's Medical Center.
A member of the American Board of Orthopedic Surgery, Dr. Liss takes a patient-centered approach to his care as he involves his patients in the decision-making process but diagnosing, and educating patients on their treatment options.
Comprehensive Orthopedic Services
At the Monroeville GPOA location, our providers offer state-of-the-art spinal service exams and diagnostic x-rays. Spinal exams and diagnostic x-rays play an essential role in evaluating and diagnosing spine-related conditions, injuries, and deformities.
During a spinal exam, a healthcare provider will conduct a thorough physical assessment of the patient's spine, assessing range of motion, alignment, muscle strength, and other factors that can indicate underlying issues.
If further evaluation is necessary, a diagnostic x-ray may be ordered. X-rays use low levels of radiation to produce images of the body's internal structures, including the bones of the spine. These images can help identify abnormalities like fractures, dislocations, tumors, or degenerative changes in the bones or joints of the spine.
In some cases, additional imaging tests, such as CT scans or MRI, may be needed to provide a more detailed view of the spine's soft tissue structures, including the discs, nerves, and spinal cord. These tests use advanced technology to create highly detailed images that can detect even the smallest abnormalities in the spine.
By identifying issues early on, patients can receive prompt and effective care that addresses their specific needs and helps them achieve optimal spinal health and function.
If you are in need of orthopedic exams, x-rays, or treatment, visit one of our many GPOA locations in the Pittsburgh area or schedule an appointment directly from our website today!