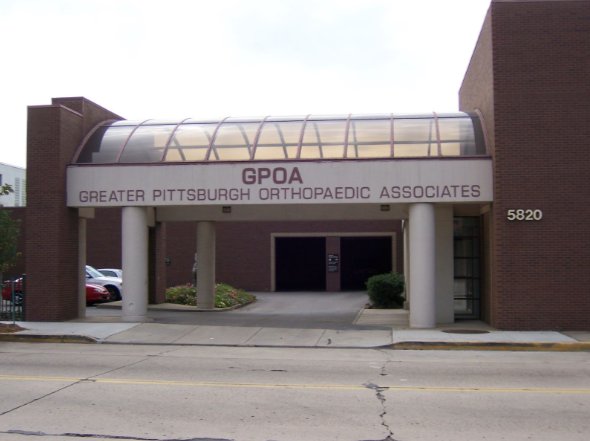 Pittsburgh's East End is an exciting area with plenty to do and explore. From the plethora of restaurants, bars, and shopping to the diverse entertainment venues, it's no wonder why many people flock to this area. What's even better is that if you live in the East End, there's also a branch of Greater Pittsburgh Orthopaedic Associates located right in Shadyside.
Greater Pittsburgh Orthopaedic Associates' (GPOA) location in Shadyside is a renowned center of excellence for orthopaedic care and sports rehabilitation. With decades of experience providing patient-centered service, the skilled doctors, surgeons, and physical therapists at GPOA understand the unique needs of their patients. From experienced athletes to weekend warriors and everyone in between, their goal is to provide reliable, compassionate care that helps each patient reach their full potential.
Here are some of the highlights of our Shadyside location, as well as some of the most exciting things to do around this area of the city:
GPOA in Shadyside: About the Office
GPOA has seven convenient locations throughout the Greater Pittsburgh Area, and their Shadyside location is no exception. This facility at 5820 Centre Ave offers a wide variety of services, including:
Sports Medicine: The team at GPOA is composed of highly trained orthopaedic surgeons and sports medicine specialists. Their experience in diagnosis and treatment will ensure that each patient gets the best care possible.
Spine Care: The team at GPOA is well-equipped to handle even the most complex spine conditions, from degenerative disc disease to spinal stenosis.
Hip & Knee Pain Care: Our experienced doctors and surgeons provide hip and knee replacement services, as well as treat any hip or knee injuries with the latest in technology and orthopaedic surgery techniques.
Hand & Upper Extremity Care: From carpal tunnel syndrome to hand fractures, our specialists can help you get back to full function with personalized treatment plans.
Foot and Ankle Care: GPOA's team of doctors and surgeons can treat any foot or ankle condition, from arthritis to tendinitis.
If you're looking for reliable care for general orthopedic problems in the heart of Pittsburgh's East End, look no further than Greater Pittsburgh Orthopaedic Associates in Shadyside.
Our Orthopedists in Shadyside, Pittsburgh
Our Shadyside office is staffed with highly trained, knowledgable orthopaedic providers who specialize in a range of services, from hip arthroscopy and joint replacement to non surgical techniques:
Eric Evans, MD: Since 2009, Dr. Evans has been with the team at GPOA specializing in total joint replacement surgery, arthroscopic surgery of the knee and shoulder, and more. Dr. Evans is passionate about using minimally-invasive techniques to help his patients recover faster and less painfully.
Juan Guigale, MD: Dr. Guigale is a hand & upper extremity specialist who feels strongly about cultivating a team approach between himself and his patients in order to build trust. Dr. Guigale was born in Argentina, is fluent in English and Spanish, and is an avid sportsman in his free time.
Jon Levy, MD: Dr. Levy is a spine specialist who treats spinal disorders "ranging from the adolescent gymnast with low back pain to the elderly patient with progressive difficulty in walking." He's been part of GPOA since 1994, and he enjoys skiing, skating, and golf.
Robert Liss, MD: Dr. Liss is a spine specialist whose fundamentally conservative approach to care helps patients make a faster, less painful recovery from a range of conditions. He enjoys sports, gardening, and spending time with his grandchildren, and he's proud to live in Pittsburgh.
Daniel March, MD: Dr. March is a fellowship-trained joint reconstruction specialist who focuses on treating arthritis and complex problems of the hip and knee. Dr. March lives here in Pittsburgh, where he enjoys visiting new restaurants and cooking himself at home.
Ryan M. Ridenour, MD: Dr. Ridenour is a fellowship-trained foot and ankle specialist who provides care using the latest techniques in the field. He is an avid Pittsburgh sports fan and enjoys outdoor activities like fishing and hiking.
Michael Rytel, MD: Dr. Rytel is a board-certified, fellowship-trained orthopedic surgeon who specializes in sports medicine. Dr. Rytel lives in Shadyside and enjoys fitness and sports in his own life.

Things to Do in Shadyside
The Shadyside area has plenty of attractions and points of interest that are sure to delight. From classic movie theaters to one-of-a-kind boutiques, there's something for everyone. Plus, the Shadyside Farmers' Market(opens in a new tab) offers fresh produce and artisanal goods each Saturday morning.
For a special night out, you can't beat the vibrant dining scene in Shadyside. Whether you're looking for an old classic like Pamela's Diner or something more modern like Steel Cactus, there's something on the menu to please every palate.
Visit Your Top Pittsburgh Orthopedist
At Greater Pittsburgh Orthopaedic Associates, we strive to provide the highest quality orthopedic care in a compassionate and professional environment. We understand that finding the right provider is essential for your health and wellbeing, so our team of specialists at GPOA Shadyside can guide you through any injury or condition as you make your way toward recovery. From the latest treatments for sports injuries to comprehensive care for foot and ankle conditions, we can treat any issue you may have.
Schedule an appointment today at Greater Pittsburgh Orthopaedic Associates in Shadyside to get started on your path toward feeling better!